Selenite Lamps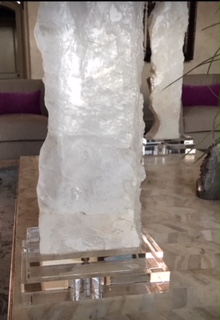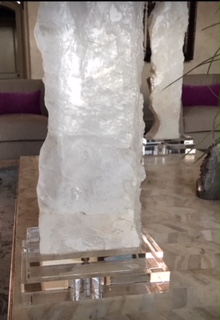 Selenite Lamps
Selenite lamps (2) with polished acrylic bases. (shades not included)
Selenite is a member of the Gypsum family.
Imperfections are in its nature and add to its beauty.
Each piece has been polished but will not be perfectly flat.
Suggested height: 17"-38"H

Please email for availability. Limited customization available.
Allow 12-14 weeks delivery for items not in stock.
If not in stock, each piece is individually crafted at time of order.
Each piece is unique. Variations in color, finish and cut will occur.
Freight shipping cost calculated at checkout.
No charge for local DFW pickup.